Marseille Provence Airport is equipped with automated drop-off systems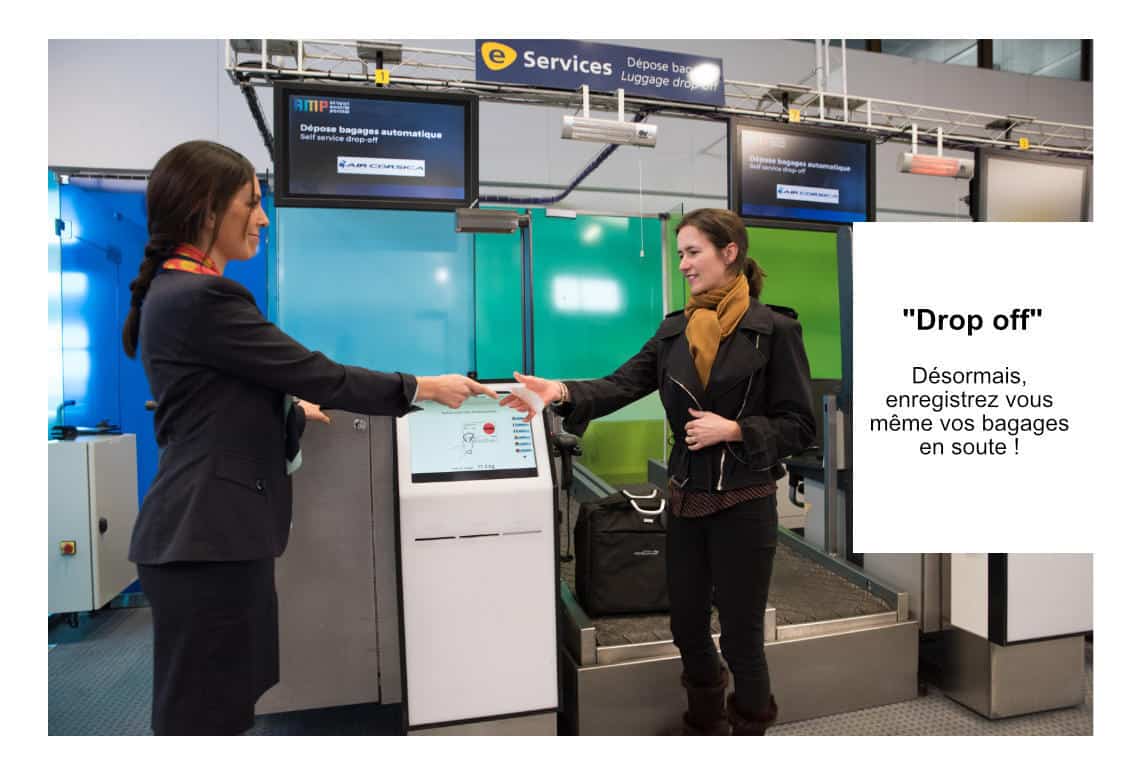 Thanks to the system "drop off" register yourself your luggage in the hold!

In order to further improve the experience of travelers in its terminals, the Marseille Provence airport has equipped itself with new "drop off" registration and automated baggage drop-off systems.
The new equipment gives passengers more fluidity and speed in check-in.
The first two facilities are operational at Terminal 1 Hall B , in front of Air Corsica's recording banks . Six new terminals will be installed in the terminals: four on the Air France registration banks in Hall B in the coming months and two more Hall A.
How does it work ?
Passengers with checked luggage can go directly to the check-in machines.
They will then:
scan their boarding pass, printed or downloaded on their smartphone,
drop their luggage on the carpet,
edit the luggage tag to stick on their suitcase for tracking.
These mobile devices are grafted onto the existing recording banks. Flexibility that allows airlines to operate both in agent mode and in automatic mode.
Developed by ICM Airport Technics , the chosen technology is compatible with the various systems already used by many airlines.
These equipment, now used by Air Corsica, can also be used by other companies, depending on their needs.