Airports: Into the future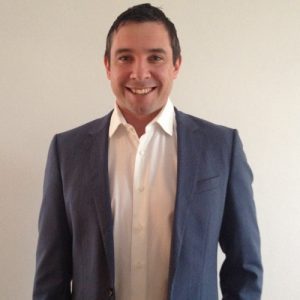 ICM Airport Technics sat down with Robert Bowring, QANTAS Head of Commercial Airports Infrastructure & Services to find out what the future has in store for airports, passengers and the industry at large.
Q. What are the five major trends you see shaping airports over the next five to 10 years? 
I see five clear areas that will evolve significantly in the medium term.
Reduced terminal footprints

: Increasingly, airports are optimising and improving existing space before making major investment in expanding their existing terminal footprint. This will be lead primarily by the next trend:

Technology will drive improvements

:  New technologies will continue to transform how airports use space, and the experiences customers have passing through them.  From auto-check-in to auto bag drop, from biometrics scanners and driverless vehicles, airport infrastructure managers have a vast and ever increasing range of tools at their disposal. Technology has the potential to create a queue-less airport experience.

The death of the baggage carousel:

The arrival experience remains unpleasant for passengers as they step off a plane and into a stuffy baggage collection area. This arrivals process will improve as technology presents more convenient and comfortable ways to deliver people their bags once they have disembarked from their flight and provide information on the status of the baggage process.  This may include bags on demand and more options for customers' bags to be delivered to their home or another place of convenience.

Airports will no longer be architectural monuments:

The days of airports needing to be seen as the next Taj Mahal are mostly gone.  Airports are prioritising functionality, efficiency and cost-effectiveness. This will be a positive move for customers, as spaces will be specifically designed around their needs.

More innovative transportation to and from airports

: The customer journey will no longer start at the curbside outside the airport terminal. The changing nature of group transportation, which is being disrupted by startups like Uber and Lyft, and projects such as Google's driverless cars, will present new ways to bring customers into the airport, while providing a number of convenient locations to drop off their bags.
Q. What are the major challenges for the teams turning these future opportunities into a reality?
The most important factor is ensuring airlines and airport management teams are on the same page.  These parties can have differing priorities and responsibilities which can make transformational innovation challenging.
Both sides need to be working together to really unlock the value of innovation, and apply some of the amazing new technologies at their disposal. Airports need to reward airlines for embracing new technology, rather than penalising them for aiming to revolutionise traditional practice.
In the coming years, as both sides realise the benefits of working together, we will see a stronger and closer partnership being formed. After all, customers will drive the demand for better services and a better experience- and if they don't get it they will vote with their feet.
Q. What advice would you give to someone working at an airline or airport wanting to embark on an innovation program to improve the customer experience?
The creative and innovative solutions offered by new technology such as the auto bag drop speak for themselves. I'd urge both airports and airlines to align their priorities and take a medium to long-term, holistic view approach, rather than a short term approach that overlooks the lasting, cost-savings for immediate, upfront financial costs.