Change is in the air for the time-poor traveller
By Richard Dinkelmann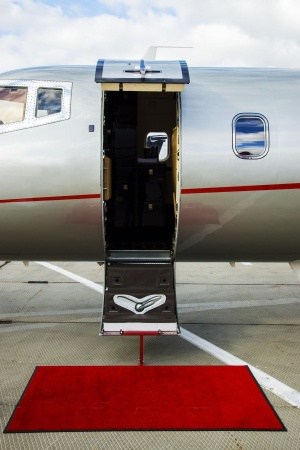 Airport check-in queues are a frustration for travellers. For those on business trips they can lead to hours of delays, missed flights and even missed deals, while for leisure travellers wait times can make a stressful start to a holiday, and erode valuable airport shopping time.
The good news is that change is in the air. Airline travel is set to get dramatically smarter and faster in the next five years, with many busy airports introducing the latest technology to help save passengers, staff and airlines hours of delays.
Airports that invest in this area are likely to attract more revenues from concession and retail activities, parking and other real estate revenues.
Here are some of the airports setting new standards in fast travel:
–       Changi Airport, Singapore – The ultimate "destinational airport." Named the World's Best Airport for the third year running, Changi has a host of industry leading initiatives in place to make traveller's experience more efficient and enjoyable. Innovations in the new Changi Jewel airport development include a transport lounge, offering services such as ticketing, issuance of boarding passes and baggage transfer services. Early check-in facilities will allow passengers to check-in for their flights and deposit their luggage ahead of the regular check-in timings. Singapore Changi Airport managed an incredible 54.1 million passenger movements in 2014, the most in its 33-year history.
–       HeathrowAirport, London – One of the world's busiest airports, Heathrow Airport pumps an average of 201, 000 passengers through daily, with a total of 73.4 million passengers arriving and departing in 2014. Heathrow is pioneering biometric technology for domestic departures, and has recently invested in auto bag drops, which have reduced bag drop check-in to an incredible 5 – 10 seconds. This technology has been trialled at Heathrow's Terminal 1 and Terminal 3.
–       Sydney Airport, Australia – The Qantas domestic Terminal 3 is setting the bar high when it comes to look, feel and customer experience at check-in. Qantas Terminal 3 in Sydney was the second airport globally to roll out an auto bag drop system, which frees up much needed space within the terminals and is fast eliminating queues and delays for domestic passengers. With simple and intuitive instructions, even inexperienced travellers can check in in seconds. Qantas are now using the ICM Airport Technics automatic bag drop system at all major airports in Australia – including Sydney, Melbourne, Brisbane, Perth, Canberra and Adelaide. The airline has processed over 24 million bags, saving travellers an estimated 800,000 hours of manual check-in procedures, and is now rolling out the system for international travellers. The initiative contributed to Qantas achieving IATA platinum fast travel status in 2014.
–       Düsseldorf Airport – In July 2014, Düsseldorf Airport unveiled the world's first robotic parking valet. Customers leave their car, and a robot picks it up and positions the vehicle in one of 249 dedicated spaces. The system connects to the airport's flight database, meaning that customers find their vehicle ready and waiting for them upon their return. You can check out the robotic parking valet in action here.
Richard Dinkelmann is CEO of ICM Airport Technics.