Can Airports be beautiful? Here are five of the world's most beautiful terminals
By Richard Dinkelmann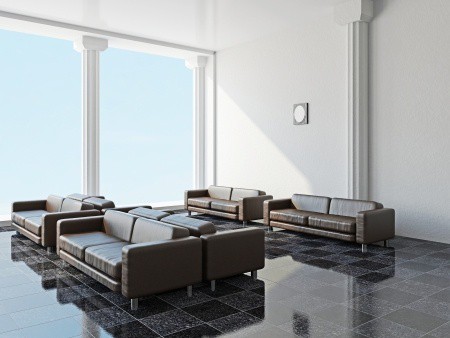 At ICM Airport Technics we firmly believe that an efficient airport helps create a beautiful airport, especially when it comes to the checking in process. Our Auto Bag Drop units are transforming airport terminals around the world, reducing passenger queues and creating great traveller check-in experiences.
But beyond functional beauty, aesthetics also play a huge role in wowing passengers. Here are five very impressive airports you should definitely put on your 'must visit' list!
Changi Airport, Singapore: Combining functionality with uniqueness. Often compared to an amusement park with its host of attractions including a butterfly garden, 6m waterfall, indoor playground, movie theatre, four story slide, TV lounge and an outdoor swimming pool. If you ever find yourself stranded in an airport – this is the one you want to be in.
Kingsford-Smith Airport, Sydney: Before even touching down in Sydney's Kingsford-Smith Airport, you know you're in for a treat with a bird's-eye view of the stunning blue/green visual of Australian landscape and Botany Bay. With its first flight dating back to 1919, Queen Elizabeth II officially opened the current international terminal in 1970. Despite being one of the world's busiest airports, it takes care to remain as peaceful as possible for locals, with the Sydney Airport Curfew Act passed in 1995 ensuring the restriction of night flights. Qantas' domestic terminal is one of the best, if not the best example of self-service check-in in the world, giving passengers a unique, fast and efficient check-in process.
King Abdulazziz International Airport, Jeddah: An airport you may only get to admire on print, its Jeddah Hajj terminal is only active during the six-week 'hajj' period where it literally becomes the 'gateway to heaven' for tens of thousands of people a day – making it one of the busiest airports in the world during this period. Its unique design of white fibreglass tents gives it an authentic Arabian look while helping to save on expensive air-conditioning.
Venice-Lido Airport, Venice: For those who like something more quaint, this delightful European airport was built in the 1930s and takes care to retain the authenticity of the era with a bright and classical departure lounge dominated by a grand piano. The airport is beautifully situated next to a lagoon, with medieval architecture close by for a touch of heritage. Travel to the airport is equally quaint with options including water taxi, foot or bike.
Courcheval Airport, France: If this airport is good enough for James Bond, then you know you're on to something. Featuring in the 1997 Bond movie Tomorrow Never Dies, this picturesque airport was built in the early 60s to service the high-end French Alpine ski resort. The unique infrastructure of this mountain destination ensures pilots are tasked with more challenging flight conditions, including a shorter mountainside sloping runway that allows aircraft to take off quicker, although landing views are more daunting. Pilots even require a special certificate to fly here.
Kruger Mpumalanga International Airport, South Africa: When you land at KMIA, the gateway to the world famous Kruger National Park, you feel as if you've arrived in the bush, with the terminal roof thatched and decorated in a traditional, African theme. Travellers receive a very personalised and relaxed reception, alongside being offered all the modern amenities required by international travellers. And here's a fun fact – when the airport was opened in October 2002, it was the largest terminal building under thatch in the world!
Richard Dinkelmann is CEO of ICM Airport Technics.