ICM shortlisted in International Airport Review Awards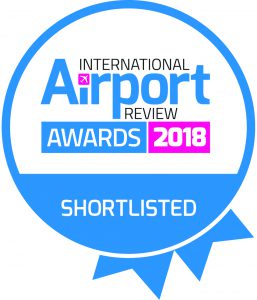 ICM has once again been shortlisted in the International Airport Review Awards, in the 'Passenger Experience and Seamless Travel – Suppliers' category for our Series 7 Auto Bag Drop solution.
There were over 12,000 votes for the 87 nominees, with only 31 candidates shortlisted this year.
Anne-Marie McKenna, Editor of International Airport Review, commented:
"Congratulations to ICM Airport Technics, whose submission highlighted their forward-thinking approach and willingness to adapt to a changing industry. We wish ICM Airport Technics luck in the awards and look forward to seeing what the future holds for this pioneering organisation."
The winners will be announced in the December issue of International Airport Review magazine.
For the full press release, click here: Passenger & Seamless – Supplier – ICM Airport Technics.
To view the full list of shortlisted companies, visit the Awards website.