Visit ICM at the ACI Exhibition in Narita, Japan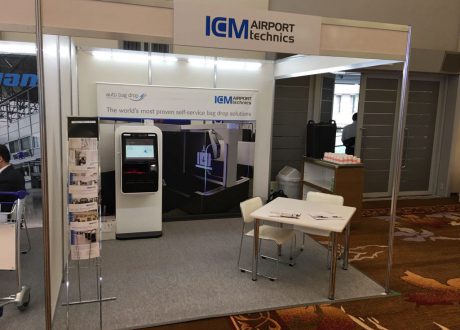 The ICM team are in Narita, Japan this week, exhibiting at the 13th ACI Asia Pacific Regional Assembly, Conference & Exhibition.
Located at Tokyo Bay Makuhari Hall, the 4 day event attracts airport professionals and key industry players from all over the world.
With keynote addresses from Takashi Niino, President and CEO of NEC Corporation, and Stephen Perkins, Head of Research & Policy Analysis, International Transport Forum at the OECD, this week's event is an important conference and exhibition for the Asia-Pacific region.
Come along and visit the ICM team at stand 31 (to the right of the entrance), who will be demonstrating the latest in self-service Auto Bag Drop technology, including biometric capabilities. On the stand we have a Series 7 Auto Bag Drop console, and plenty of information available on ICM's full suite of solutions.
Discover how ICM's range of self-service baggage and check-in solutions frees up terminal space and significantly reduces costs to airports and airlines.
For the full conference agenda and list of speakers, click here.